Understand OCHEM is the result of more than 40 semesters of practical classroom experience, observation and assessment. It has been beta tested in 11 colleges/universities with great success. Test averages have moved up dramatically to an astounding 85-93%.
In Dr. van Kuiken's classroom at Southern Virginia University the students are consistently scoring in the top 1-2% on the organic chemistry portion of national standardized tests. In addition, the acceptance rate for the author's students applying to medical schools and graduate research programs is over 90%.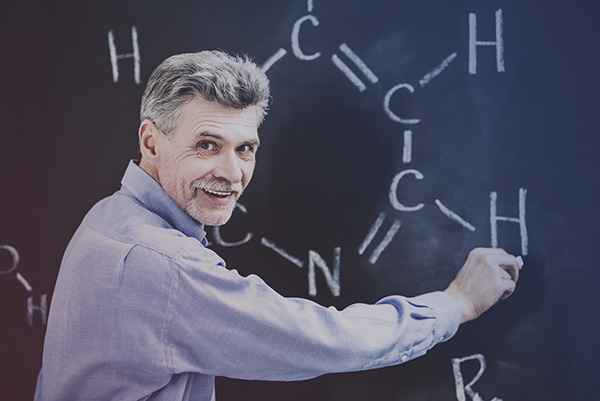 Benefits for students include:
They only have to take the class once.
An opportunity to be what they want to be.
A real understanding of organic chemistry.
A higher GPA.
They become continual learners able to understand new scientific discoveries.
They learn to analyze and evaluate scientific information.
Understand OCHEM benefits for instructors include:
A complete teaching package—producing successful students with higher classroom averages.
Easy to implement instructional process—for traditional classroom and distance learning.
Unlimited technical support and email consultation with the author